Fuel your factory with Beaudry!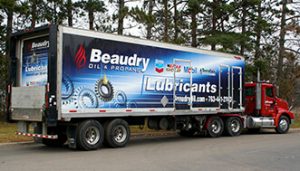 Enjoy one-stop shopping for your  lubricant, fuel and propane needs. We offer:
Diesel and unleaded fuel for fleets
Petroleum and mineral based lubricants for fleet and manufacturing equipment
Propane for fork lifts, heat, welding and other flame generated equipment
Steel tanks and polymer totes for storage, spill containment, and dispensing equipment
A catalog of global, national, specialty, and proprietary brands
Knowledgeable in-house product and customer support staff
Live dispatch and timely delivery to best meet your deadline
Flexible payment methods and terms.
Beaudry has provided petroleum products since 1981, customers  from Minnesota into Western Wisconsin.
To learn more about our products and services call: 800-637-4117
or complete the Beaudry Online Form
Be sure to mention where you found us!
Beaudry Oil & Propane is part of Midwest Manufacturers' Association's MBiz Solutions.