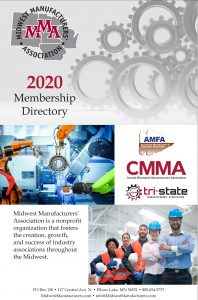 AMFA, CMMA, and TSMA members are listed free of charge in the annual MMA Membership Directory – a publication that's distributed to some 450 companies each year.  All members receive a complimentary copy of the directory.
Members are distinguished alphabetically, geographically, and by product/service offered.
Ads in the printed directory can be bundled with Sponsorship packages. The remaining ads are sold on a first-come, first-serve basis.
For a copy of the current MMA Membership Directory email the office or 800-654-5773.
Online member directories
Click the button below to search the online directory for each association.