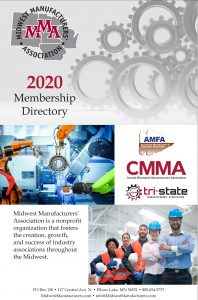 AMFA, TSMA, and CMMA members are listed, free of charge, in the annual MMA Membership Directory – a publication that's distributed to some 450 companies each year. 700 directories are printed and distributed each April.
Members are distinguished alphabetically, geographically, and by product/service offered.
For added exposure, you can purchase display advertising in the directory. The rates vary depending on size, location, and color options.
Select ad placements are included in Sponsorship packages. The remaining ads will be sold on a first-come, first-serve basis.
For a copy of the current MMA Membership Directory email the office or 800-654-5773.
Online member directories
Click the button below to search the online directory for each association.