RRMEA's mission

Red River Manufacturers & Engineers Association was created to elevate, promote, and celebrate manufacturing and engineering by providing advocacy, education, networking and programs to enhance the success of members and their communities.
RRMEA serves the manufacturing and engineering community in Greater Fargo, Moorhead, and West Fargo area.
RRMEA offers several categories of membership including manufacturers, distributors/suppliers, professional services, government, and K-12 education.
Meetings are held on the fourth Tuesday of the month in the greater Fargo Moorhead area.
Meetings are either held virtually or in-person, featuring a brief business meeting and a speaker on a topic of interest to manufacturers. In-person meetings typically include informal networking, a manufacturing plant tour, and a meal.
See Events for upcoming meetings and events.
Download RRMEA Brochure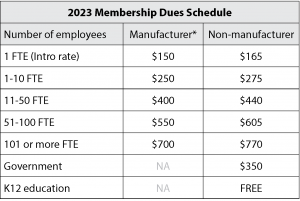 *Manufacturers: receive 50% off the first year's membership fees.
**Join all 4 associations (AMFA, CMMA, RRMEA, TSMA) and receive 20% off membership fees.
Download Membership Dues Schedule
Nonprofit dues waiver application

AMFA serves the Duluth, Superior and Arrowhead region. Luncheon meetings are held on the second Wednesday of the month.

CMMA serves the St. Cloud region. Breakfast meetings are held on the fourth Thursday of the month.


TSMA serves the Alexandria/Fergus Falls/Wahpeton region. Meetings are held on the first Tuesday of the month.