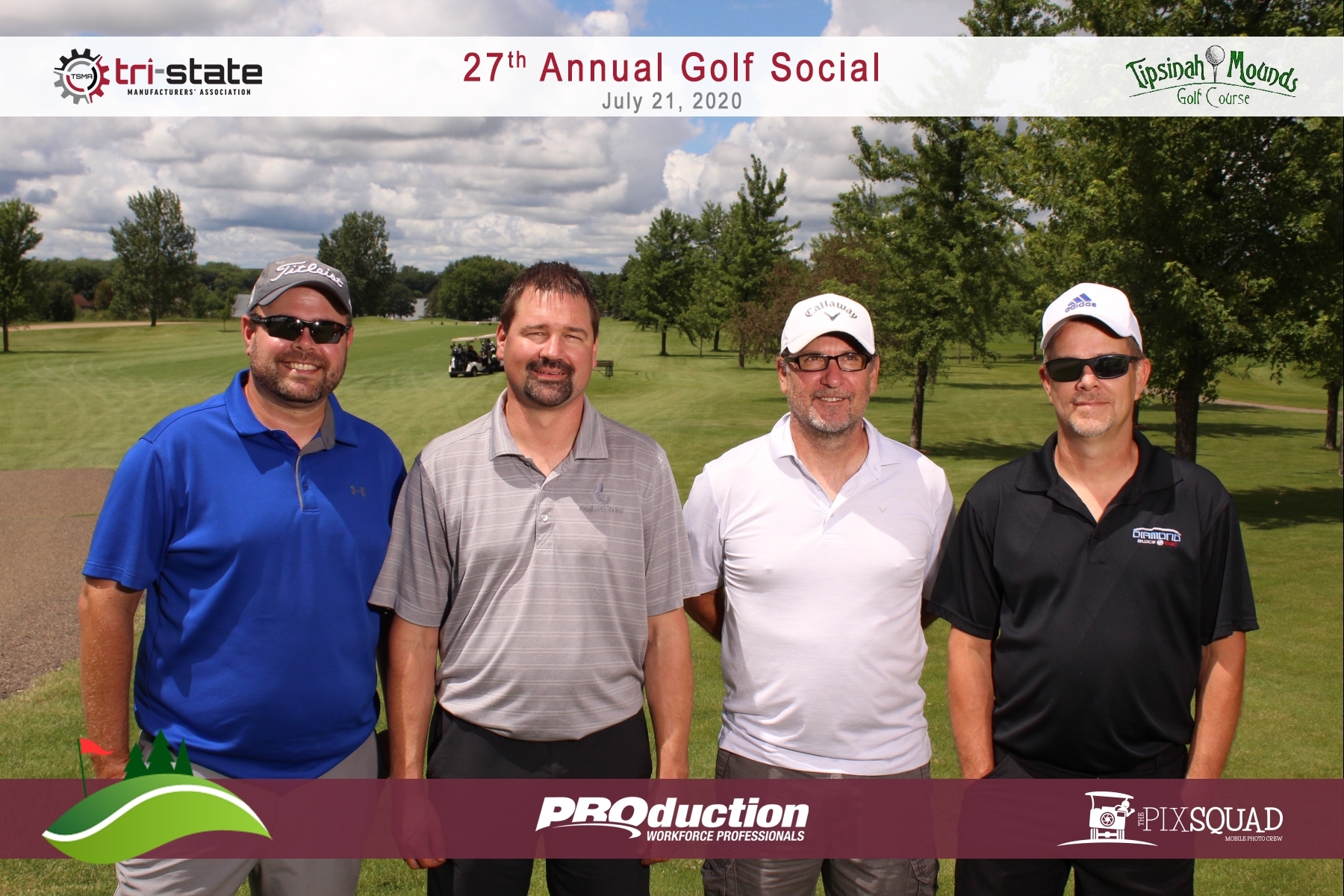 First place team: Kyle Rohlfs (Federated Insurance), Eric Voigtman (Productivity, Inc.), Bob Grove (Cosmos Enterprises), Dennis Kashmark (Diamond Buick GMC).
TSMA has been hosting an annual golf fundraiser since 1993.  Proceeds from the Golf Social support scholarships and grants for youth manufacturing programs in the region, including workforce development and career awareness. TSMA strives to improve the image of manufacturing and encourages young people to consider a career in manufacturing.
Anyone may sponsor or participate in the annual TSMA Golf Social. Participation in this golf social impacts the strength of TSMA and the future success of manufacturing in our region.
Call the TSMA office to offer input regarding the 2022 Golf Social; additional committee volunteers are welcome! The 29th annual event is anticipated in July 2022.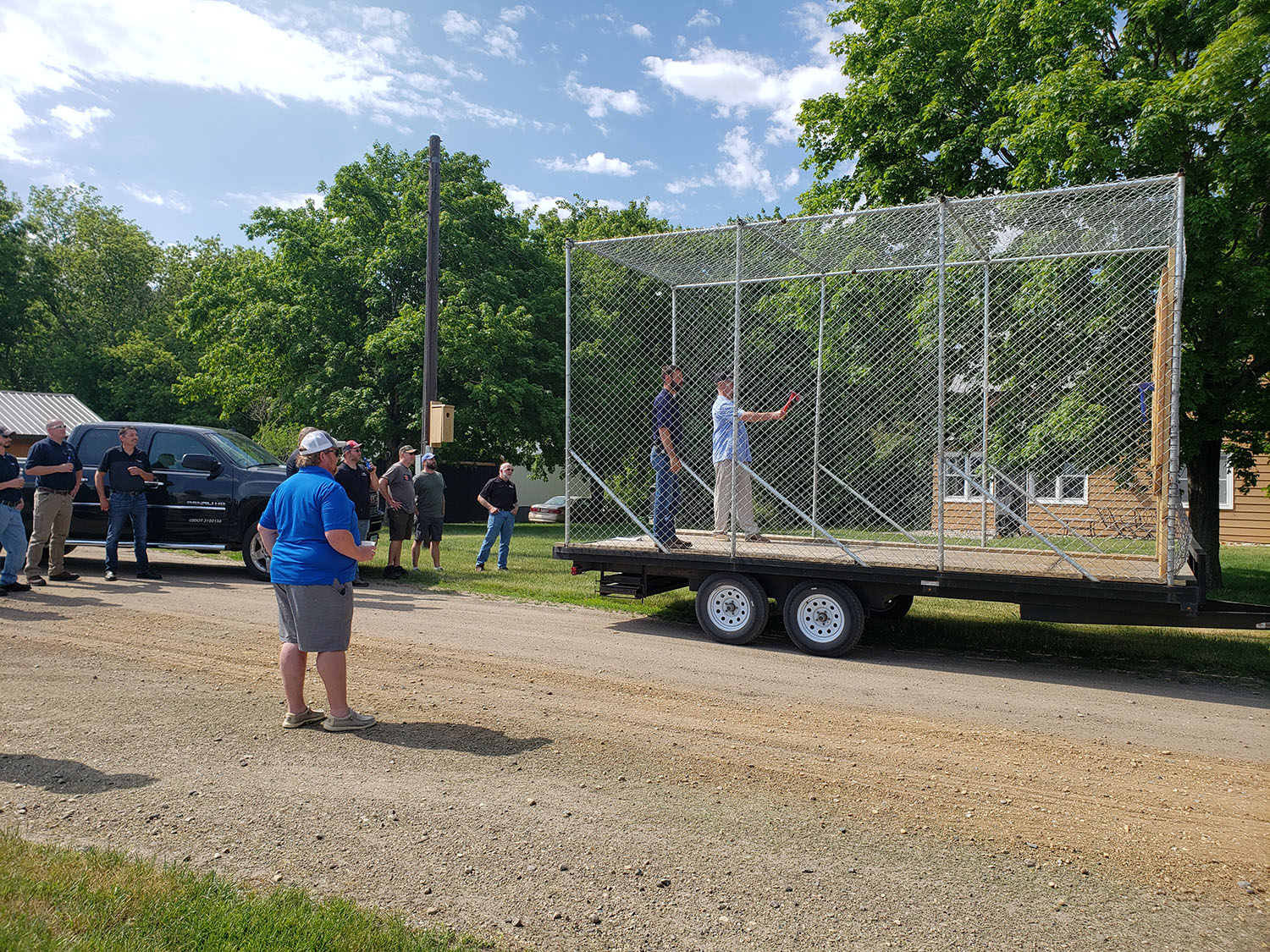 2021 TSMA Axe Throwing Fundraiser
TSMA members and friends can enjoy a unique new fundraising annually – an Axe Throwing "mini-tournament." Participants enjoy a lighthearted environment and the opportunity to mingle with colleagues.
The June 2021 competition was held in a mobile axe throwing trailer. Nearly all in attendance were new to the sport of axe throwing, so the pre-competition coaching provided by United States Axe Throwing personnel proved valuable. Scores were logged for ten throws each, with prizes awarded to first, middle and last place. The Flavor Shack food truck added to the fun environment, serving such unique fare as shrimp nachos and pulled pork sidewinders.
Proceeds from the event are earmarked in support of projects that expose youth to manufacturing careers.