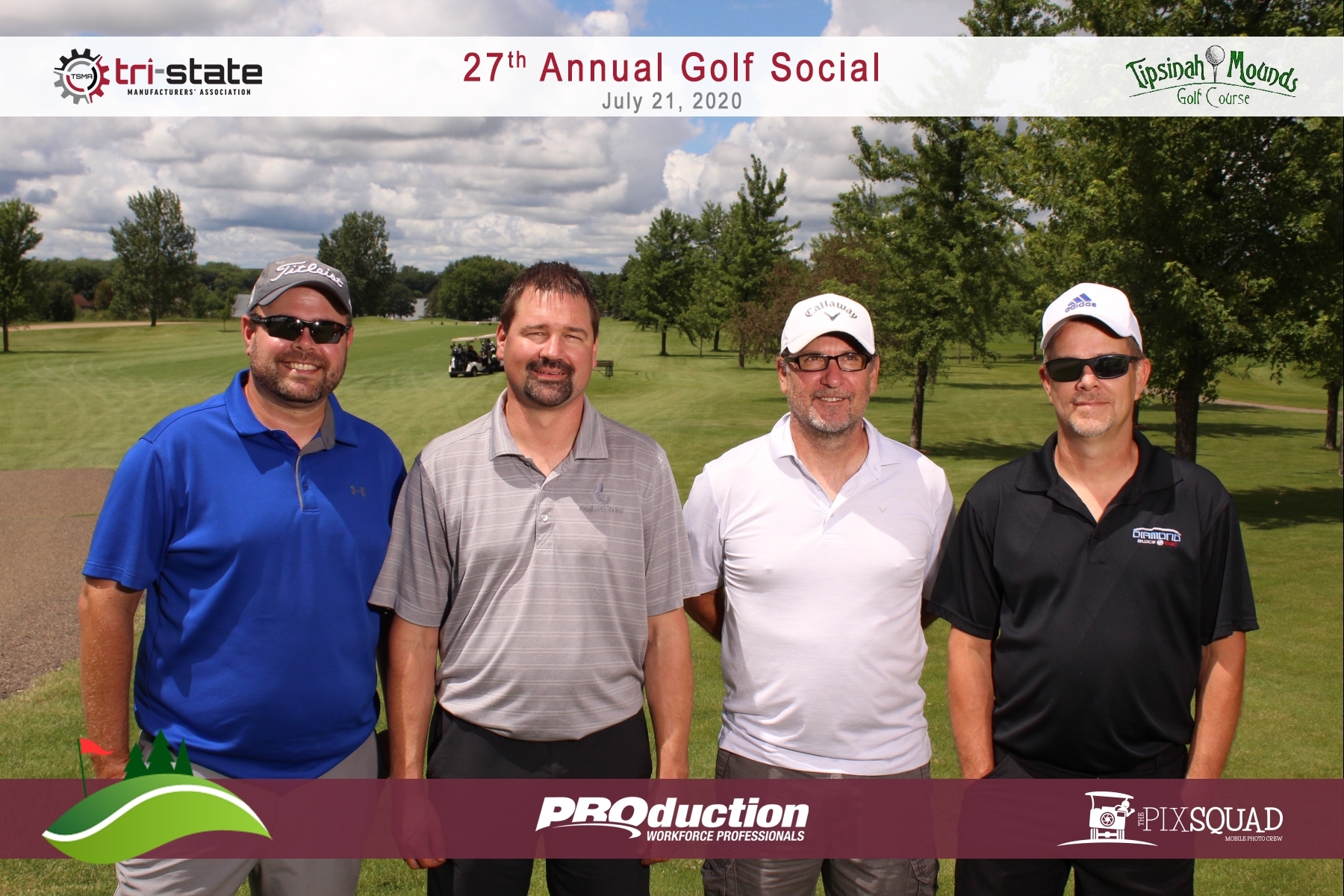 First place team: Kyle Rohlfs (Federated Insurance), Eric Voigtman (Productivity, Inc.), Bob Grove (Cosmos Enterprises), Dennis Kashmark (Diamond Buick GMC).
TSMA has been hosting an annual golf fundraiser since 1993.  Proceeds from the Golf Social support scholarships and grants for youth manufacturing programs in the region, including workforce development and career awareness. TSMA strives to improve the image of manufacturing and encourages young people to consider a career in manufacturing.
Anyone may sponsor or participate in the annual TSMA Golf Social. Participation in this golf social impacts the strength of TSMA and the future success of manufacturing in our region.
Call the TSMA office to offer input regarding the 2021 Golf Social; additional committee volunteers are welcome! The 28th annual event is anticipated at Pebble Lake Golf Course in Fergus Falls in July 2021.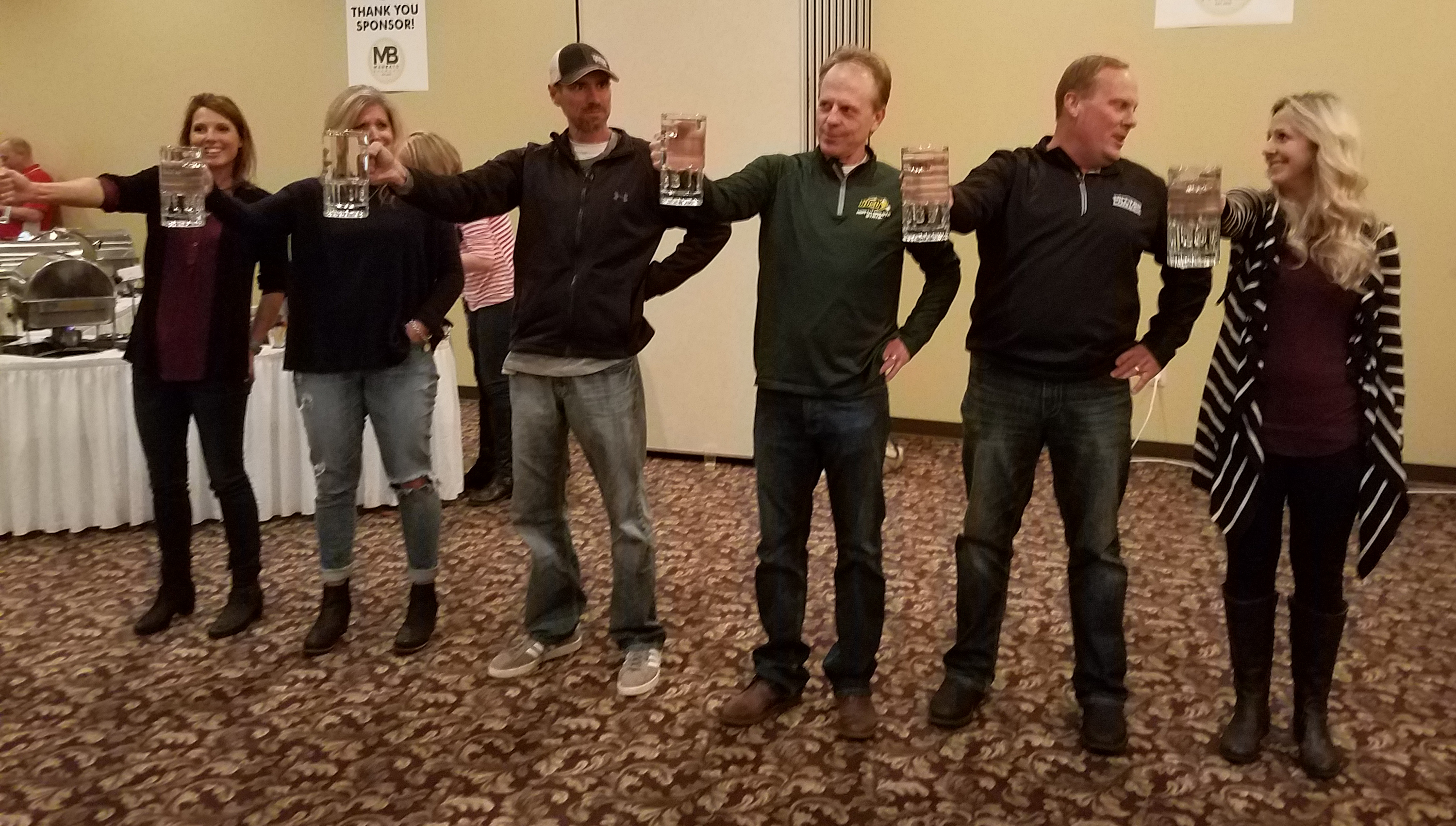 TSMA co-hosts a Stein & Wine Fest every October with the Alexandria Sertoma. Profits from the fundraiser are shared equally.
Beer and wine vendors line the walls of the Broadway Ballroom in Alexandria, offering samples of libations to attendees. With each vendor providing four or five different types of beer or wine, attendees have the opportunity to sample a nice variety. Part of the fun is acting the part of "connoisseur," evaluating each sample tried and discussing the taste with those around you. The event includes a buffet table with authentic German food.
TSMA's share of the profit is used to fund youth manufacturing programs in the region. Alexandria Sertoma raises funds to provide aid to the hearing and speech impaired in the community.