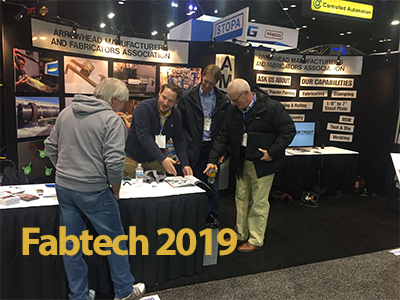 Fabtech
AMFA is represented annually at North America's largest metal forming, fabricating, welding and finishing event. Fabtech draws over 48,000 attendees from 95 countries for four full days of product evaluation, education and collaborative discussions on key industry issues. More than 175 education sessions cover the latest trends and best practices. Keynote presentations and forums discuss key issues and glimpse into the future of the industry.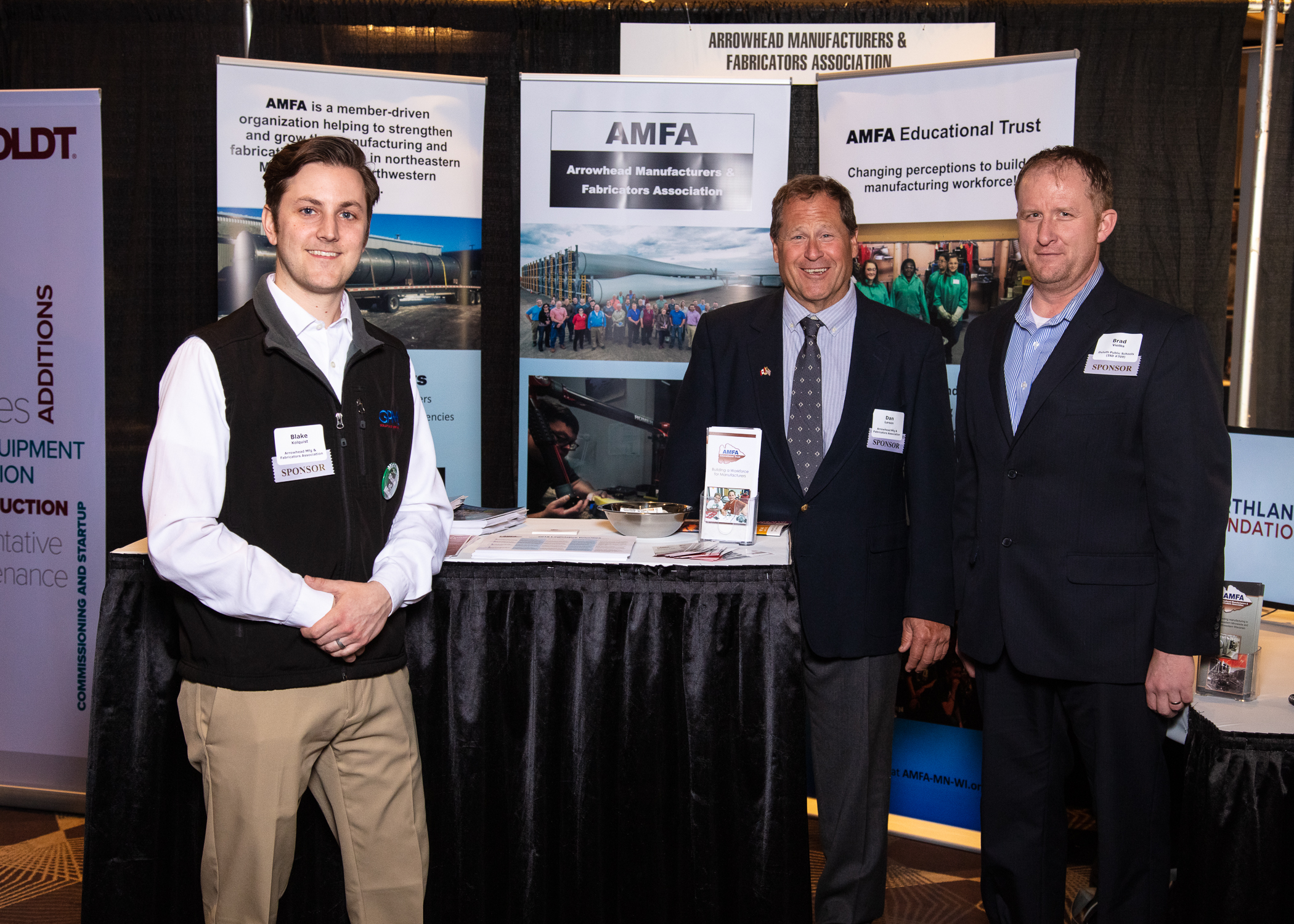 AMFA members attending Duluth & St. Louis County Day at the Capital.                 © Lynnette's Portrait Design 2019
Duluth & St. Louis County Day at the Capitol
AMFA volunteers staff our exhibit booth and serve as the "voice of manufacturing" to an audience of Minnesota Senators and Representatives at the annual Duluth & St. Louis Day at the Capital. The annual AMFA Legislative Priorities is shared at this event. This position paper guides discussion with a diverse group of legislative leaders, some from northern Minnesota, some from the metro; some Democrats, some Republicans; all interested in hearing about the state of manufacturing in northeast Minnesota.

Society for Mining, Metallurgy & Exploration Annual Conference and Expo
AMFA is proudly represented with a booth at the annual meeting of the Minnesota Section of SME. This conference is the premier regional minerals conference in the Midwest, featuring a wide range of session topics addressing pressing industry issues, emerging industry trends and latest industry technology developments. The SME conference is hosted annually in Duluth and has a long history of being one of the top performing regional conferences in the iron ore industry. Hundreds of mining professionals from throughout the Midwest attend each year.