CMMA's mission

The Central Minnesota Manufacturers Association (CMMA) exists for the primary purpose of contributing to the growth and success of manufacturers.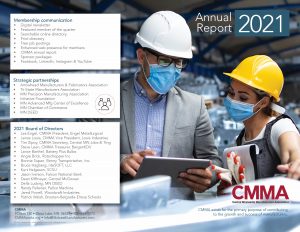 Download the 2021 CMMA annual report.
Central Minnesota Manufacturers Association serves the St. Cloud, Minnesota region.
CMMA offers four categories of membership including manufacturers, distributors/suppliers, professional services, and K-12 education.
Breakfast meetings are typically held on the fourth Thursday of the month, either virtually or in-person. Both types of meetings feature a brief business meeting and speakers on topics of interest to manufacturers, while the in-person meetings typically include informal networking and a manufacturing plant tour.
See Events for upcoming meetings and events.
CMMA produces a quarterly newsletter Moving Manufacturing Forward.
Recognizing the lack of a manufacturing voice in Central Minnesota, manufacturing leaders began exploring a partnership with Midwest Manufacturers Association in early 2006. They met several times throughout 2006 and 2007, laying the groundwork for the first ever CMMA meeting in January, 2008. Over 100 people from almost as many firms attended that initial early-morning meeting despite sub-zero temperatures! CMMA was born.
The number of members has surpassed 220 and is steadily growing. This growth and the energy found at the meetings suggests that CMMA is a valued grouping of similar interests and goals.

TSMA serves the Alexandria/Fergus Falls/Wahpeton region. Meetings are held on the first Tuesday of the month. TSMA.org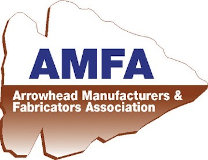 AMFA serves the Duluth, Superior and Arrowhead region. Meetings are held on the second Wednesday of the month.  AMFA-MN-WI.org